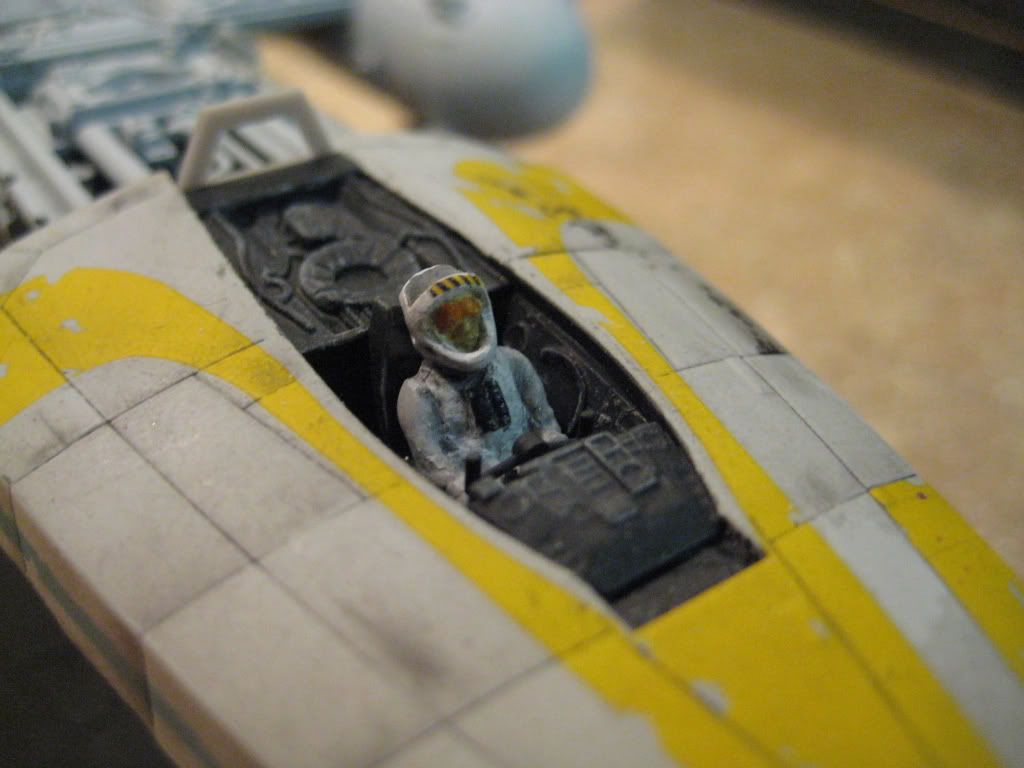 These pictures seem to bring out every little flaw. Keep in mind that this is TINY.
Sorry about the lack of updates. Been sick, then busy, then in
california
... ANYWAYS... Thought I'd show what's changed since the last update.
I've taken a quick break from my B-Wing AND T-16 (I always have about 3-4 projects going at once) Today's update
show's
the work on my Fine Molds Y-Wing cockpit. The figure is from Studio Star forge. It's VERY VERY nice! If you haven't bought a set yet then order one right now.