Sorry about the lack of updates lately. I've been out of town for 3 of the last 4 weeks.
Anyhow, I got really sick of doing any sci-fi models for most of June so I decided I'd do something different - A 1/72 sherman! I know, I know. I didn't show the build-up. But I built it so quickly that I didn't really have time to.
It's not very well done, but this was my first armor model so I'm rather proud of it.
Next up is the B-Wing. Not much has changed on this one.
I got a little bit of work done on the cockpit.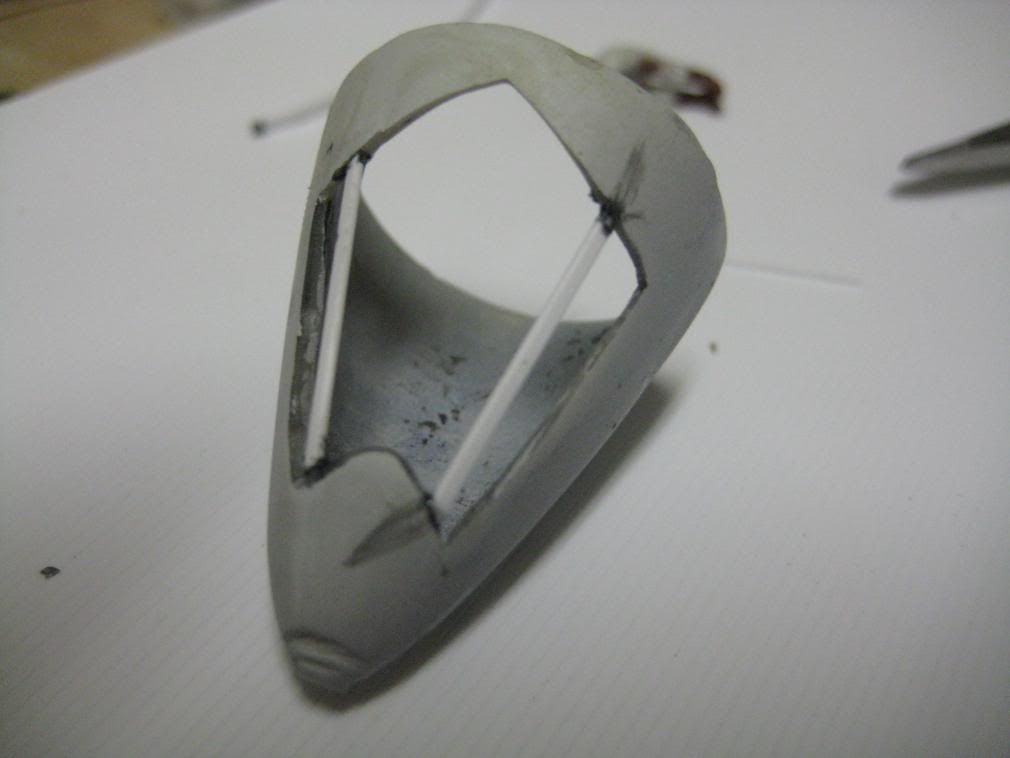 Although I don't have a picture of it, I added allot of armor to the other side of this piece.

I've started work on my 1/72 Tie X-1. So Far I've re-scribed some panel lines, replaced some blobby panels, and replaced the bottom of the cockpit pod.