Lots of progress this last week. I did some painting and I've even got a bit of weathering done. Most of the weathering was done at the same time as the painting. I used to same salt technique that I used on the V-Wing for the chipped paint.

I also used some chalk to do some weathering here.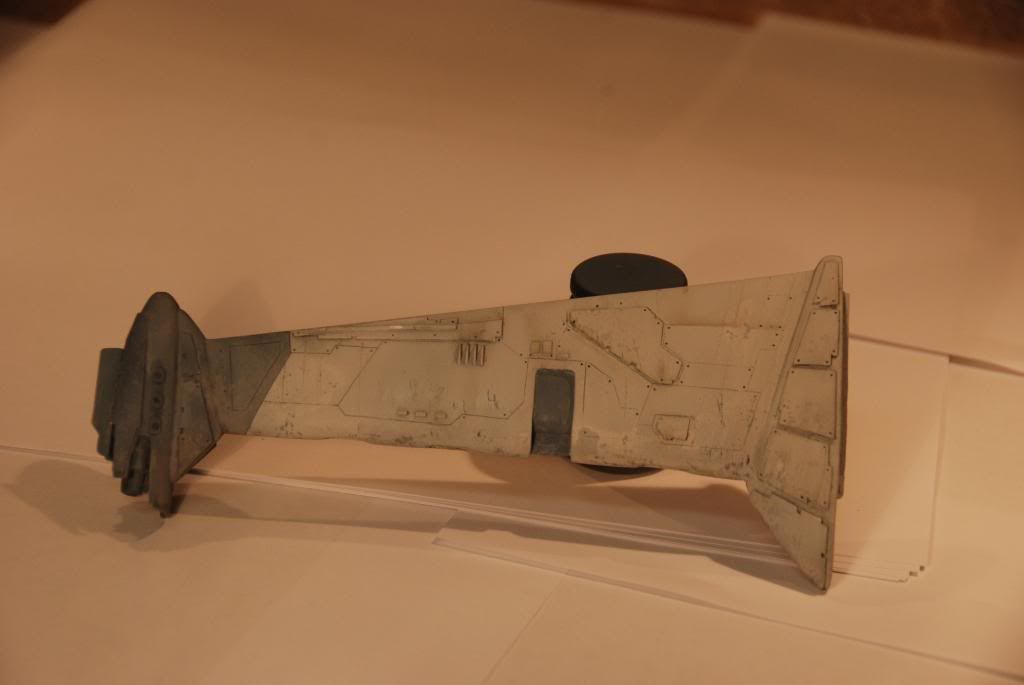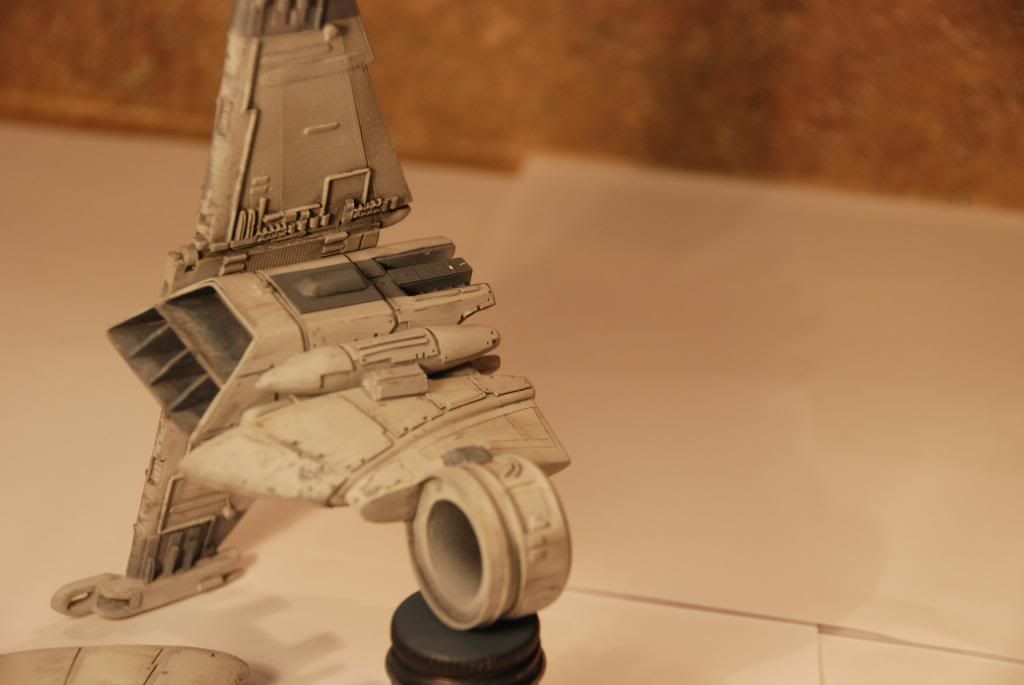 It's finally starting to look presentable! This is my favorite part of any model so I should be finishing up sometime within the next few weeks. I'm still struggling on how I'm going to do the guns though. They're holding me back a bit.